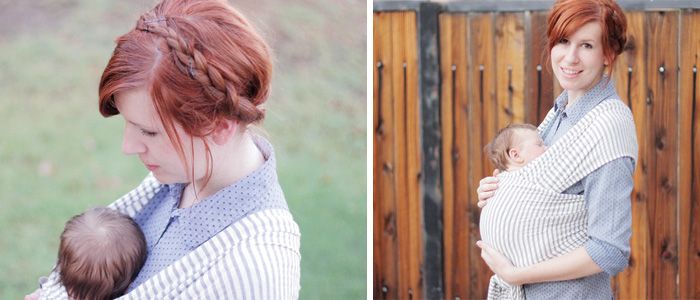 You see what I did there in the title? Oh the cleverness of me.
Alright, at six weeks, Sloane is just wonderful. With the exception of a day or two, she has been napping like a champ and only has around two wake-ups a night (high five, Sloane!). This girl is a champion eater. And with that, she is a champion grower. She quickly grew out of her newborn clothes and has moved on to size 3 months. This saddens me as she has some newborn outfits she never even got to wear! Fingers crossed I can exchange them for bigger sizes -cause they're dang cute outfits. Also, I'm not exactly sure when it happened, but this little girl can hold her head up all on her own now (not too surprising, since she's been working on it since birth -always lifting her head to look around). Another milestone not too uncommon with babies this age, Sloane started developing baby acne all over her face around a week ago. Sad face. But it's almost all cleared up now (yay!). Silly newborn hormones. My favorite part of this age is that she has started giving big smiles (not just tiny smirks) and it's the best. Sure, it usually occurs when I change her diaper, but it's still the best. It happened with Fox, and it's happening again: this little cutie just keeps getting better and better and we're loving her more and more each day. Rock on, little Sloane Maggie:)

Sloane was a little camera shy in the above photos, so here's this one ...because I just love that little face.
p.s. the wrap I use is from
Solly Baby
...and I loooooove it. the end.